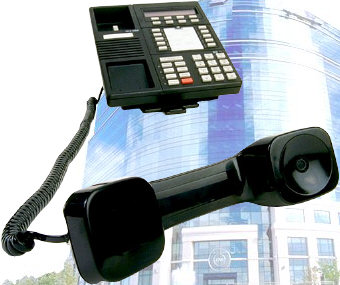 Unified Communications, Hosted PBX
ISDN-PRI, POTS, SIP Trunking, SD-WAN
Virtual Servers, Desktop Virtualization
Google Apps for Business, Managed Firewall
Business Continuity, Disaster Recovery

VoIP PBX SIP Trunking
Get Toll-Quality VoIP to PSTN call termination services for Enterprise VoIP applications.We offer business grade VoIP solutions including Unified Communications, hosted PBX & IP Phones, plus telephone lines including POTS, T1, ISDN PRI and SIP trunking over fiber optic and copper bandwidth. Multi-location site solutions include MPLS and VPLS services with Managed SDN Software Defined Networking and SD-WAN, as desired. Find out in seconds what network services and pricing are available now for your commercial (not residential) building anywhere in the U.S. Simply use this handy form...

Our extensive cloud and telecom line services are provided by Telarus, Inc., a premier cloud broker and master agency. Please provide accurate phone & email contact information or call toll free for support anytime at 1-888-848-8749. All information you provide will be used only to support your inquiry and will not be shared.