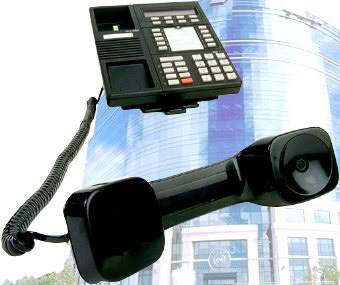 What paths have the lowest latency?
A fiber optic path half-way around the world makes a signal travel only 24,902 miles for a round trip. That same trip via geosynchronous satellite is over 4x that. The difference is more significant between closer points on the Earth. A 1,000 mile link using a point to point fiber optic link is still 46,000 or so miles up and down to the satellite.

What is RTP used for?
RTP or Real-time Transport Protocol is the standard used to transmit time sensitive packets such as voice or video through IP networks. It is often used for VoIP, but depends on other mechanisms to control quality of service.
Enterprise VoIP
We offer business grade VoIP solutions including Unified Communications, hosted PBX & IP Phones, plus telephone lines including POTS, T1, ISDN PRI and SIP trunking. Multi-location site solutions include MPLS and VPLS services. Call toll free now or find out in seconds if your commercial (not residential) building or a nearby location is already lit for low cost fiber optic network service. Simply enter your building address in the form below and check the map results...

Our extensive telecom and network services are provided by Telarus, Inc., a premier bandwidth broker and master agency. Please provide accurate phone & email contact information or call toll free for support anytime at 1-888-848-8749. All information you provide will be used only to support your inquiry and will not be shared. Note: These services are appropriate for business addresses only. Please find SOHO (Small Office / Home Office) and residential services here.