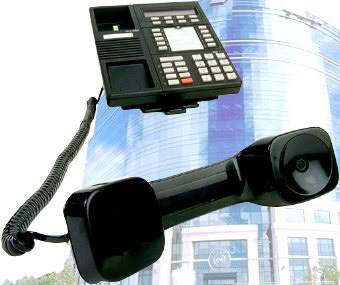 How Does VAD Work?
VAD, or Voice Activity Detection, is a technique that reduces bandwidth in VoIP telephone systems by listening for the silence in normal conversations and not transmitting any packets during these periods.

What is Comfort Noise?
Most people are use to hearing a small but finite background noise on phone calls. VoIP telephony has the ability to transmit complete silence during pauses in conversations, which can falsely suggest that the call has been dropped. A comfort noise generation function or CNG artificially recreates that minute background noise.
Enterprise VoIP
We offer business grade VoIP solutions including Unified Communications, hosted PBX & IP Phones, plus telephone lines including POTS, T1, ISDN PRI and SIP trunking. Multi-location site solutions include MPLS and VPLS services. Call toll free now or find out in seconds if your commercial (not residential) building or a nearby location is already lit for low cost fiber optic network service. Simply enter your building address in the form below and check the map results...

Our extensive telecom and network services are provided by Telarus, Inc., a premier bandwidth broker and master agency. Please provide accurate phone & email contact information or call toll free for support anytime at 1-888-848-8749. All information you provide will be used only to support your inquiry and will not be shared. Note: These services are appropriate for business addresses only. Please find SOHO (Small Office / Home Office) and residential services here.