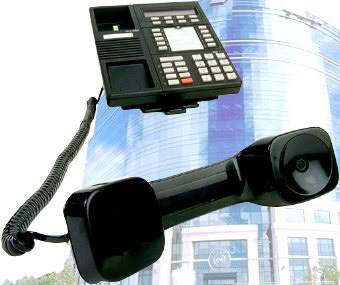 SONET is fiber with telephony heritage
SONET was designed to carry telephone conversations, so it handles the TDM (time division multiplexing ) digital voice channels from PBX and telephone carrier switches easily. Because it is synchronized like the T-carriers, you can add or remove channels at will with an add-drop multiplexer. This makes it easy to interconnect a group of locations in a regional or even nationwide network.

What is the PSTN?
PSTN stands for the Public Switched Telephone Network. Generally this refers to the analog phone line standards that are almost universally implemented, plus the T-Carrier trunks such as T1 lines and ISDN PRI trunks that support PBX systems. The PSTN is constructed on a circuit switched model, as contrasted with enterprise VoIP systems that are packet switched.
Enterprise VoIP
We offer business grade VoIP solutions including hosted PBX & IP Phones, plus telephone lines including POTS, T1, ISDN PRI and SIP trunking. Multi-location site solutions include MPLS and VPLS services. Call toll free now or enter your contact information on the handy form below. This form automatically generates budgetary prices for many line services and lets you specify your exact needs for consulting folllowup.

Our extensive telecom and network services are provided by Telarus, Inc., a premier bandwidth broker and master agency. You can get personal support by calling toll free anytime at 1-888-848-8749 to speak with a product specialist. These services are appropriate for business addresses only. Please find SOHO (Small Office / Home Office) and residential services here.