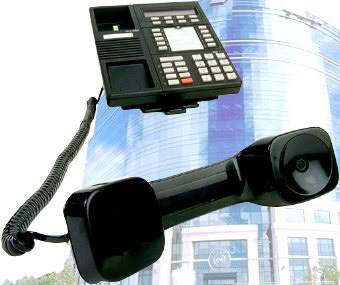 What are the leading VoIP protocols?
The most popular are H.323, the original protocol established by the International Telecommunications Union, and SIP or Session Initiation Protocol, a text base protocol that is greatly simplified by the more multimedia capable H.323.

What is a VoIP Gateway?
The gateway is a piece of equipment or a circuit card that interfaces between two incompatible network standards, VoIP and PSTN or the Public Switched Telephone Network. VoIP is based on packets. The PSTN is based on circuit switching. A VoIP gateway gives the enterprise VoIP system the ability to make and receive calls outside the company.
Enterprise VoIP
We offer business grade VoIP solutions including Unified Communications, hosted PBX & IP Phones, plus telephone lines including POTS, T1, ISDN PRI and SIP trunking. Multi-location site solutions include MPLS and VPLS services. Call toll free now or find out in seconds if your commercial (not residential) building or a nearby location is already lit for low cost fiber optic network service. Simply enter your building address in the form below and check the map results...

Our extensive telecom and network services are provided by Telarus, Inc., a premier bandwidth broker and master agency. Please provide accurate phone & email contact information or call toll free for support anytime at 1-888-848-8749. All information you provide will be used only to support your inquiry and will not be shared. Note: These services are appropriate for business addresses only. Please find SOHO (Small Office / Home Office) and residential services here.